15+ vegan meal prep recipes that make it easy to plan for lunches on the go or even dinners in advance.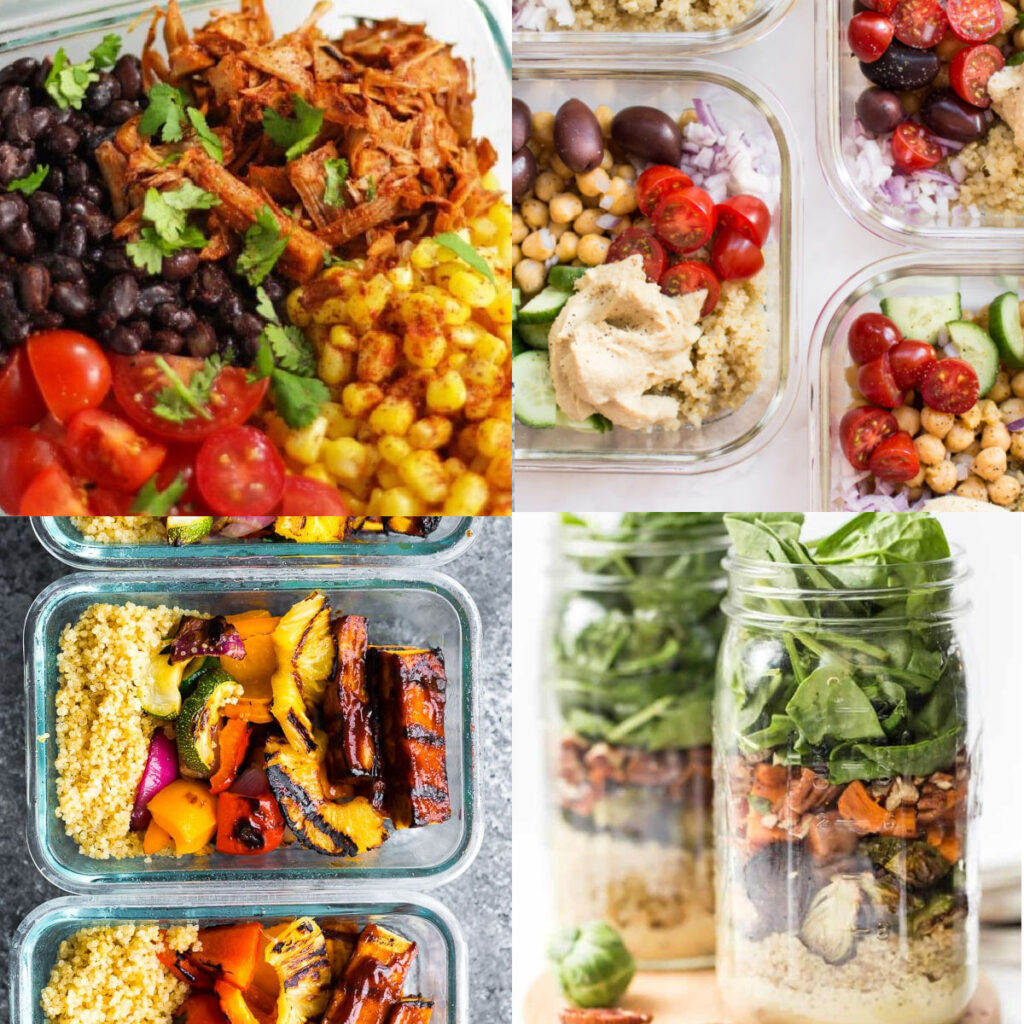 This post may include affiliate links, including links to Amazon products. Read the full disclosure here.
Whether you're looking for meal prep container meals, hearty vegan salads in a jar, or a hearty wrap filling that'll keep for days, this list makes it easy to prep for the weekdays on a Sunday and you'll enjoy delicious vegan meal prep recipes all week long.
Meal Prep Containers
The first step to creating easy and delicious vegan meal prep recipes is to make sure you have the right tools for the job. We personally love to use the glass containers that store well, can go in the freezer, and can also be reheated.
Here's a list of some of our favorite meal prep resources:
Plastic BPA free meal prep containers – We love these, especially for meals that don't need to be reheated, but even if they do, they're BPA free. These are the least expensive meal prep container option.
Glass Meal Prep Containers – 5 pack – Glass meal prep containers work great for your vegan lunch, they heat well and are very sturdy. The downside to glass meal prep containers is they cost more, don't stack as well compared to plastic ones, and they're heavier too.
Brandon Hearn has a highly rated Vegan Prep Cookbook you can actually read for FREE if you have an Amazon Kindle subscription. If you don't have Amazon Kindle you can also try it one month for free to download lots of healthy, clean eating, and plant-based cookbooks.
15+ Vegan Meal Prep Recipes
Easy vegan meal prep recipes that are great for preparing in advance for lunch or dinner.
Be sure to pin to Pinterest so you can find it again later!
V V V