Nutritious, easy vegan crockpot recipes will become the family favorites. These meals are perfect for crockpot parties (yes, it's a thing), lunches, dinners, and healthy leftovers for the week to reheat and reserve!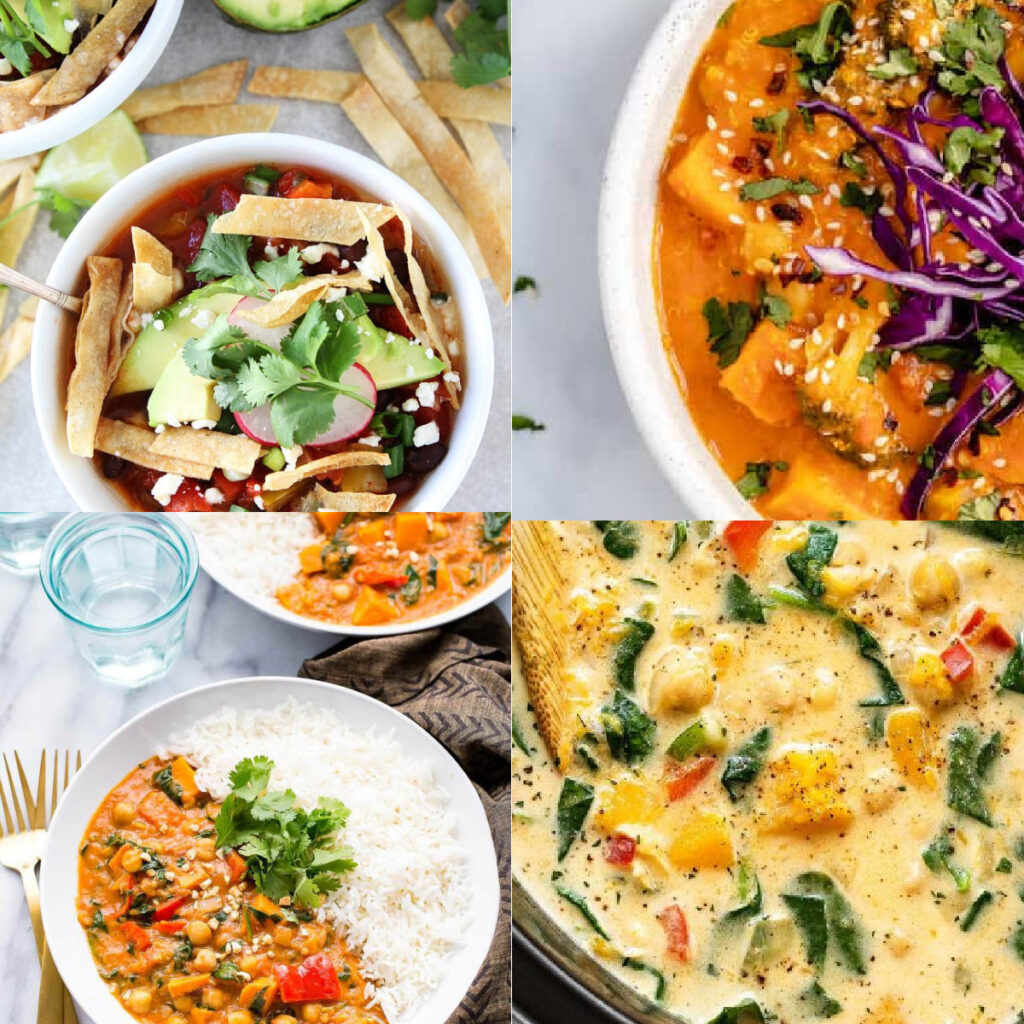 This post may include affiliate links, including links to Amazon products. Read the full disclosure here.
Crockpot Recipes (Vegan)
When I was young, I would purposefully stroll by the crockpot cooking in the kitchen throughout the day. The warm smells filled the air and gave me joy thinking about the future meal with my family.
If you've done anything similar, you know vegan slow cooker recipes will give the same effect. These recipes hold flavor longer, make the family happy, and provide nutrients your body wants!
15 Vegan Crockpot Recipes
Easy vegan crockpot recipes start here but will stay with you whenever you need a healthy meal.
Be sure to pin to Pinterest so you can find it again later!
V V V
More Vegan Recipes