Being vegan during the fall can be easier than you think! These 12 vegan recipes with pumpkin are healthy and cater to savory and sweet. By doubling some of the recipes you can easily bring these to holiday get-togethers!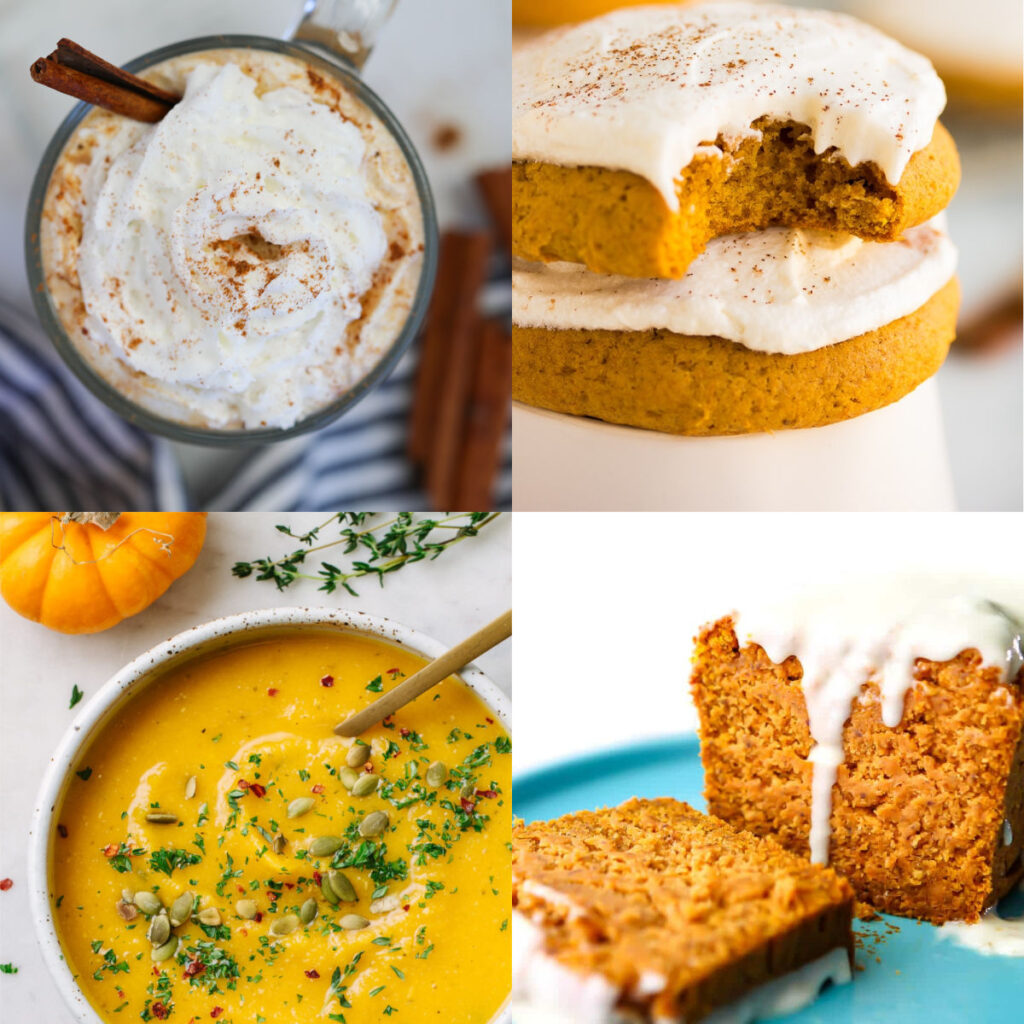 This post may include affiliate links, including links to Amazon products. Read the full disclosure here.
Vegan Pumpkin Recipes
Just today I was talking with my friend about what fall smells and feels like. While I described it as warm and homey, she immediately went to anything pumpkin! And since she's vegan I figured I better share the love with tasty vegan pumpkin recipes that you can make from scratch!
If you're looking for a full day of pumpkin, we've got you covered. From homemade pumpkin spice lattes, pancakes, to triple pumpkin chili, this list will keep you and your family full and happy any day of the week!
12 Vegan Recipes with Pumpkin
Get your hands ready to create and your tastebuds ready for something good! Here are 12 vegan recipes with pumpkin.
Be sure to pin to Pinterest so you can find it again later
V V V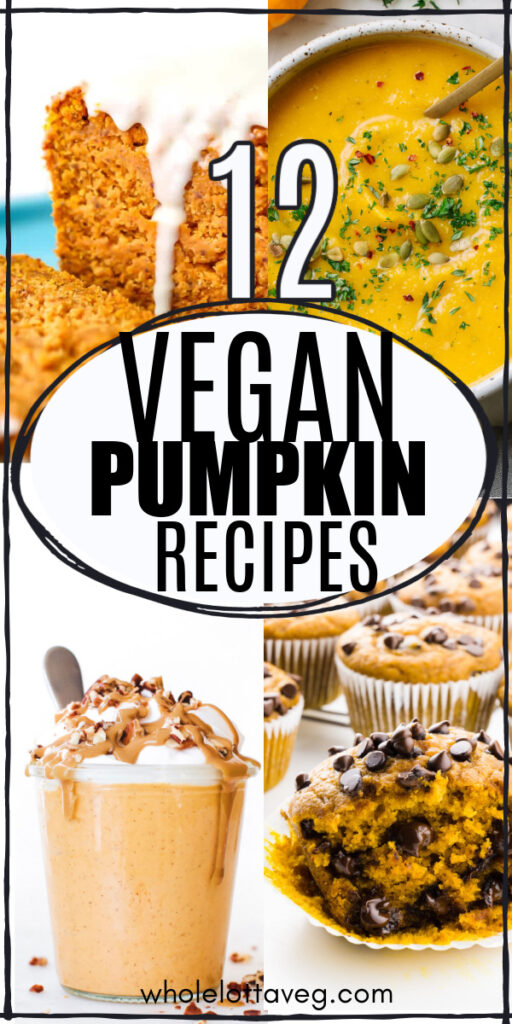 More Vegan Recipes