Sometimes heroes can't do all the work. Enter: the sidekick. Side dishes are a HUGE help to the main entrée because they provide variety, a base such as quinoa, toppings, and even create a fuller-looking table. What's more? Healthy vegan side dishes to love and share.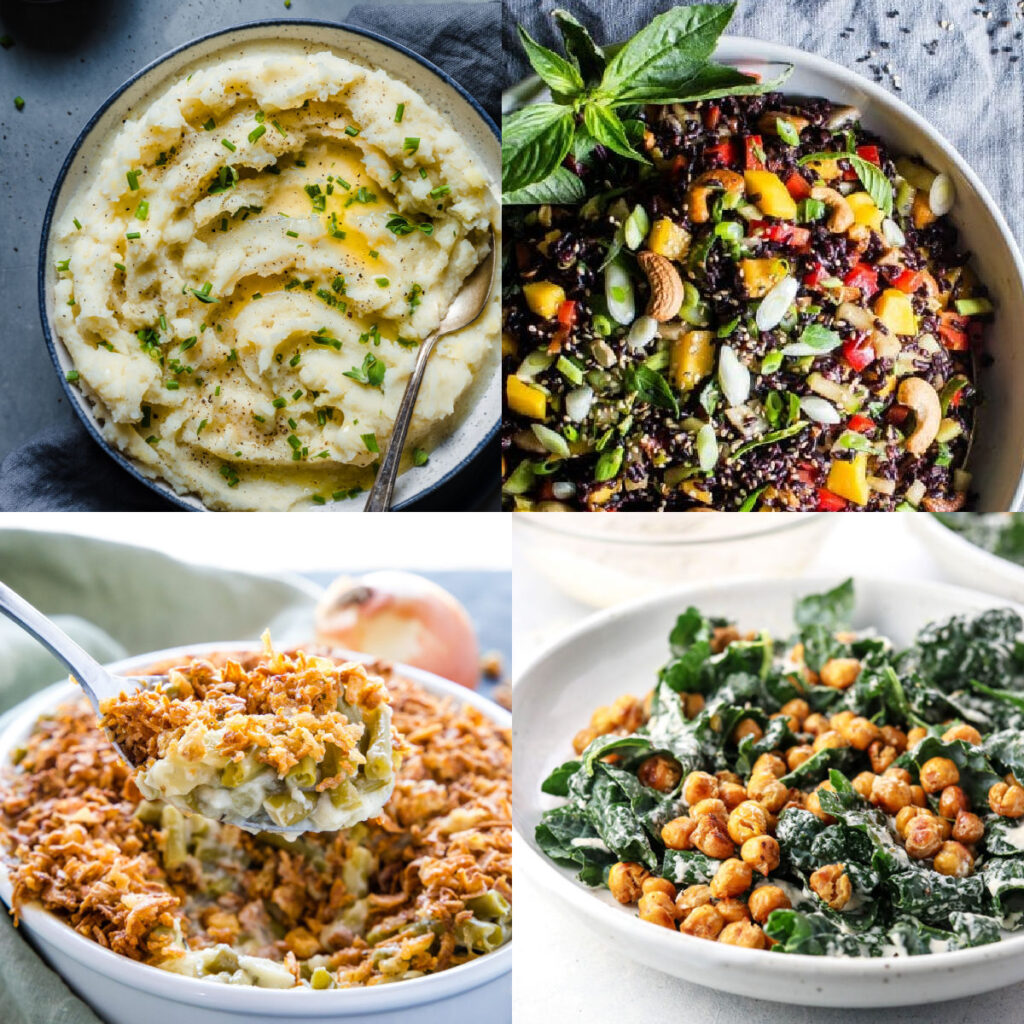 This post may include affiliate links, including links to Amazon products. Read the full disclosure here.
Vegan Side Dishes
Vegan side dishes are honestly good for anything. For leftovers, wrapping it up for a work snack, and of course, being sidekicks that help make the meal.
In this list of 15 vegan sides, you'll find fresh veggies, healthy proteins, and a whole lot of dishes that make your mouth water (mine is). Many of these recipes are perfect for the holidays, like the vegan stuffing recipe and side salads. Check it out!
Vegan Side Dishes
Here are 15 vegan sides for any night with dinner and also make fantastic vegan side dishes for the holidays!
Be sure to pin to Pinterest so you can find it again later!
V V V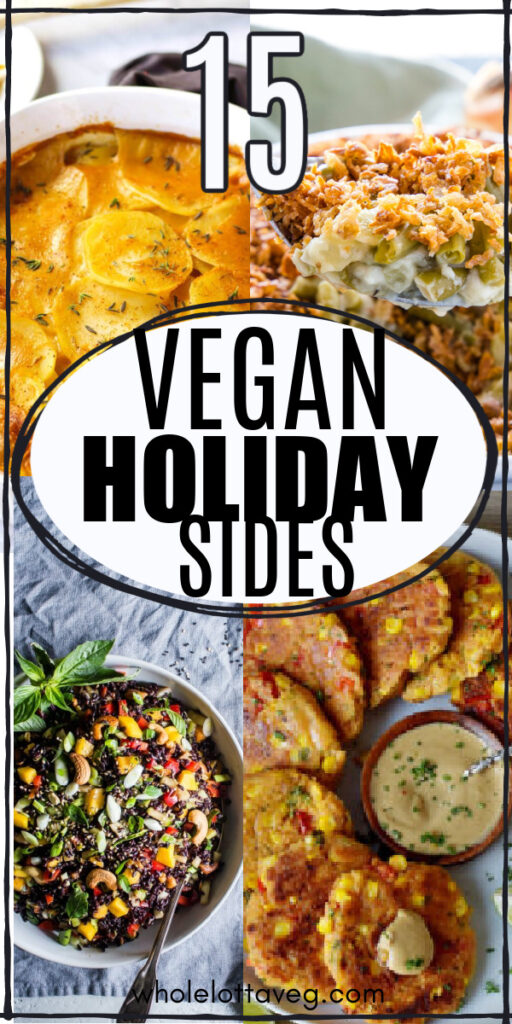 More Vegan Recipes