The stuffing, the rolls, the desserts, and all the vegan recipes for Thanksgiving you cherish! These dishes are fairly simple to make, appetizing displays on the table and are healthy.
You'll love this collection of the BEST vegan Thanksgiving recipes!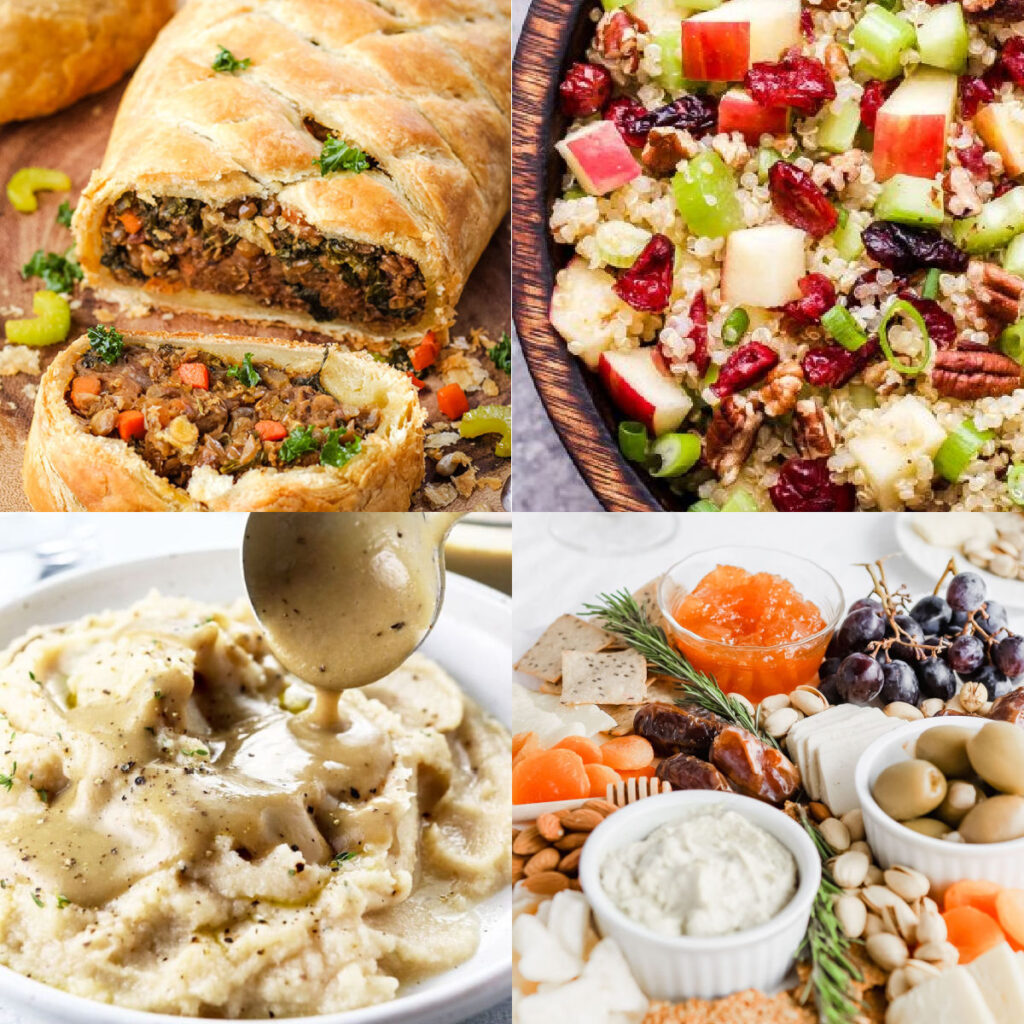 This post may include affiliate links, including links to Amazon products. Read the full disclosure here.
Vegan Recipes for Thanksgiving
What do you give thanks for? I try to make a list every year and one of them is literally vegan food, which comes in handy when I'm searching for vegan recipes for Thanksgiving. I'm happy to report there is no shortage of those!
The composed list contains some of the best vegan Thanksgiving recipes. Whether you're looking for a turkey roast, vegetable bake, or good ol' stuffing, you'll find what you're looking for. We also have some make ahead of time vegan Thanksgiving recipes you'll want to take a look at!
18 Best Vegan Thanksgiving Recipes
The healthy, easy, vegan Thanksgiving recipes that will please you, your family, and your guests.
More Vegan Recipes
Be sure to pin to Pinterest so you can find it again later!
V V V